Consultant Spine Surgeon & Honorary Clinical Associate Professor at The Centre for Spinal Studies and Surgery, Queens Medical Centre, Nottingham, UK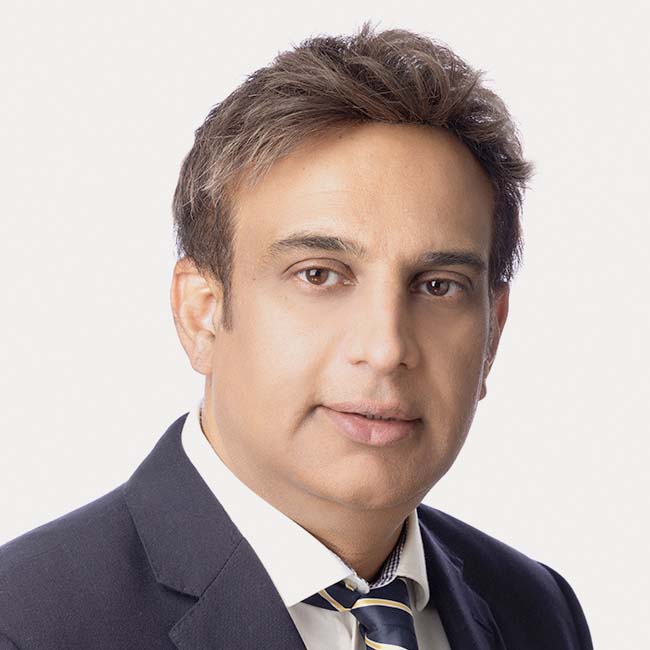 Mr Nasir Quraishi specialises in all aspects of spine surgery from base of skull to sacrum including:
Minimally invasive surgery incl. vertebroplasty/kyphoplasty
Degenerative spine (cervical/lumbar) disease
Spinal oncology, trauma and infection
Spinal deformity surgery
Mr Quraishi completed his training in Imperial College London, Cambridge/East Anglia and Manchester. Following this, he received advanced spinal neurosurgery fellowship training in Toronto, specializing in minimally invasive spine surgery, complex spinal reconstruction and paediatric spinal deformity surgery.
Mr Quraishi began as a Consultant Spine Surgeon in Oxford. A year later, he was awarded the prestigious Norman Capner Travelling Fellowship by the Royal College of Surgeons in England to the Johns Hopkins Hospital in Baltimore, USA. Here, he was able to refine his surgical technique with the management of complex spinal tumours and reconstruction. In 2008, he volunteered to work in Malawi, Africa, as the second spine surgeon in the country (to over 10 million people). He has also been visiting surgeon to the spinal units in Bologna, Italy and Vancouver, Canada. In 2014, he was awarded the Scoliosis Research Society (SRS) Travelling Fellowship visiting 4 host spinal surgery departments in the USA and Canada.
Mr Quraishi is an award winning international presenter, author of several publications-and-presentations in peer reviewed journals and a faculty member of numerous international spine societies. Completed a Master of Laws, with an honours thesis on 'Clinical Negligence and the Spine surgeon', and currently undertaking a part-time PhD in 'Outcome & Health Related Quality of Life Following Surgery in Spinal Cancers.
2011 PhD (in thesis pending period, submissions due)
2005-2008 LLM (Master In Laws)
2006 FRCS (Tr & Orth)
1999 MRCS
1997-1998 USMLE (United States Medical Licensing Examination)
1990-1996 MB ChB
1992-1993 BSc (Hons)
Cambridge/East Anglia Higher Surgical Rotation in Trauma & Orthopaedic Surgery - Specialist Registrar - Aug 2001 - July 2006
Charing Cross and Hammersmith Hospitals Senior House Officer Surgical Rotation - Senior House Officer - Aug 1997 - Aug 2001
Visiting Spine Surgeon - August - September 2012
Vancouver General Hospital and BC Children's Hospital,
Vancouver, Canada
Invited Spine Surgeon - Dec 2008
Queen Elizabeth Hospital,
Malawi, Africa
Scoliosis Research Society (SRS) Travelling Fellow Aug-Sept 2014
New York – St. Louis – San Diego – San Francisco – Anchorage
Spinal Oncology Travelling Fellowship - Nov 2008
Johns Hopkins Hospital,
Baltimore, Maryland, USA
Spinal Oncology Visiting Fellowship - Oct 2008
Bologna, Italy
Fellowship in Spine Surgery - Toronto, Canada - July 2006 - July 2007
Combined Spinal Neurosurgery and Orthopaedic Fellow
Toronto Western Hospital / The Sick Kids Hospital,
Toronto, Canada
Consultant Spine Surgeon (Locum) - Nov 2007 - Oct 2008
Nuffield Orthopaedic Centre and John Radcliffe Hospital,
Headington, Oxford, OX3 7LD
GMC: 4306339
British Medical Association
British Orthopaedic Association
British Association of Spine Surgeons
American Academy of Orthopaedic Surgeons
North American Association of Spine Surgeons
AO Spine - Gold Faculty member European Spine Society
Scoliosis Reseach Society
Head of Service, The Centre for Spinal Studies and Surgery, Nottingham (January 2015 – January 2018)
Honorary Clinical Associate Professor, University of Nottingham
European Spine Journal, Assistant Editorial Board
Lead for Spinal Product Group
Chair of Network Site Specific Group (for metastatic spine disease) in the East Midlands
UK representative for AO Spine Primary Tumour Study Group
Global Spinal Tumour Study Group
Clinical Lead for Spinal Oncology
Platinum Faculty for AO Spine
Faculty for AO Spine The Knowledge Forum for Spinal Tumours
Faculty for Future Surgeons/Basic Surgical Skills Courses